Our Campaigns
Now is an important time for the Greens with the General Election on Thursday 12 December. See what we are doing to say YES TO EUROPE and NO TO CLIMATE CHANGE.
We also campaign all the year round to uphold the values and aims of the GREEN PARTY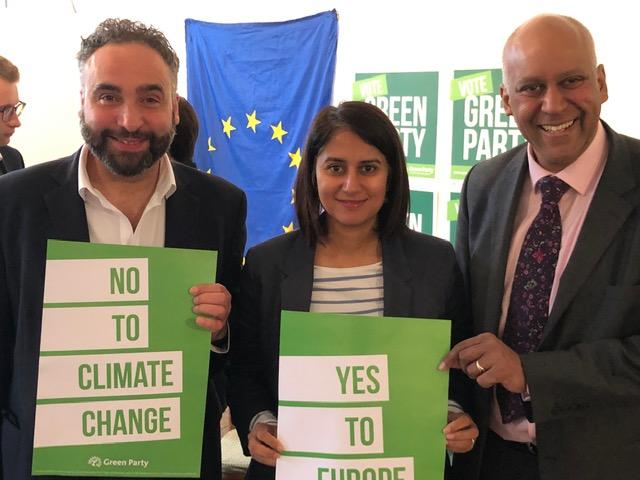 EU Elections
The EU Elections on 23 May are an exciting opportunity for the Green Party and of vital importance to the environment.  Only the Greens, who's influence in Europe is growing, can hope to ensure the calls to save the planet are properly heard and environmental promises honoured.  The Greens are the leading remain party in the EU elections and we are fighting for a Peoples Vote. The UK cannot afford to lose the environmental and social justice protections Europe offers.
Our lead candidates in this election are Scott Ainslie, Lambeth Councillor who has robustly stood up for community council housing, libraries and clean air and Gulnar Hasnain who was part of the City Hall team who set up the world's 1st City Climate Change Action Plan.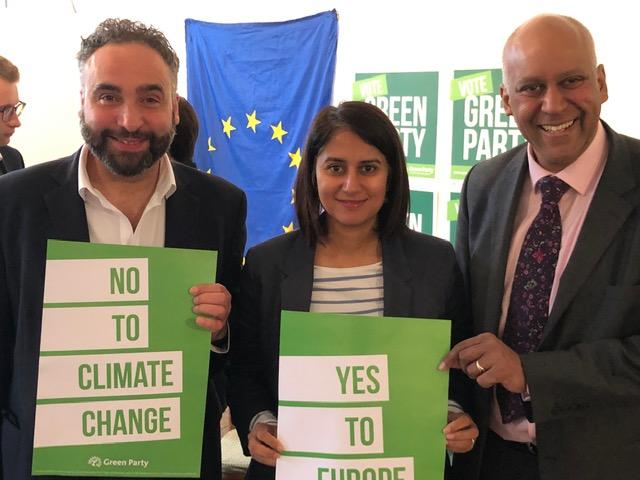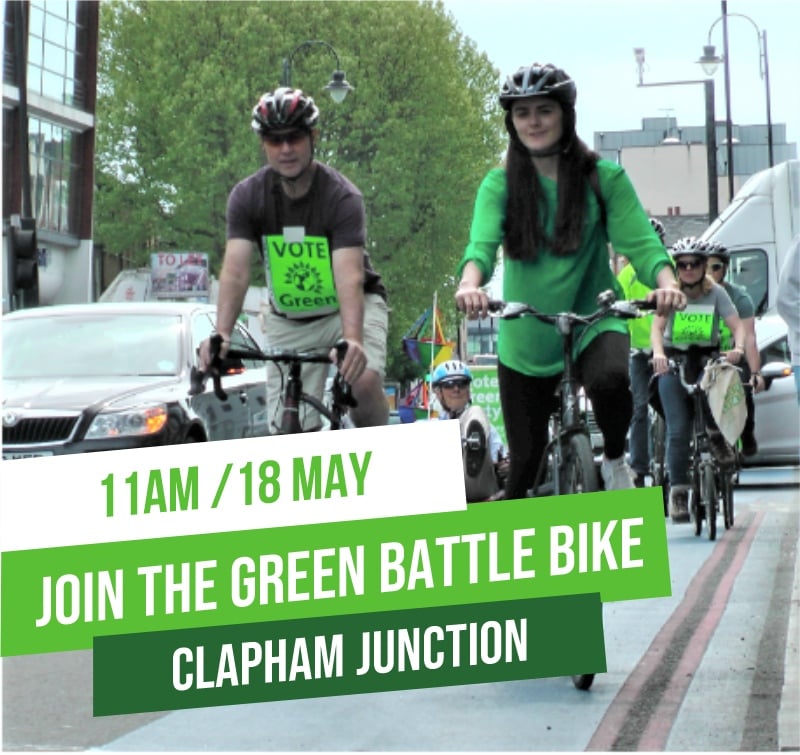 The Green Battle Bike
Join us for a Green Party Battle Bike tour around Battersea on Saturday 18 May to get the Green Vote out in the EU elections.
We will be meeting at 11am on the pavement space next to Lavender Hill post office,  taking a half hour tour of nearby shopping streets and ending up on Clapham Common for a rest and picnic.
Everyone welcome.  Bring EU flags, Green posters and badges and a light picnic for after.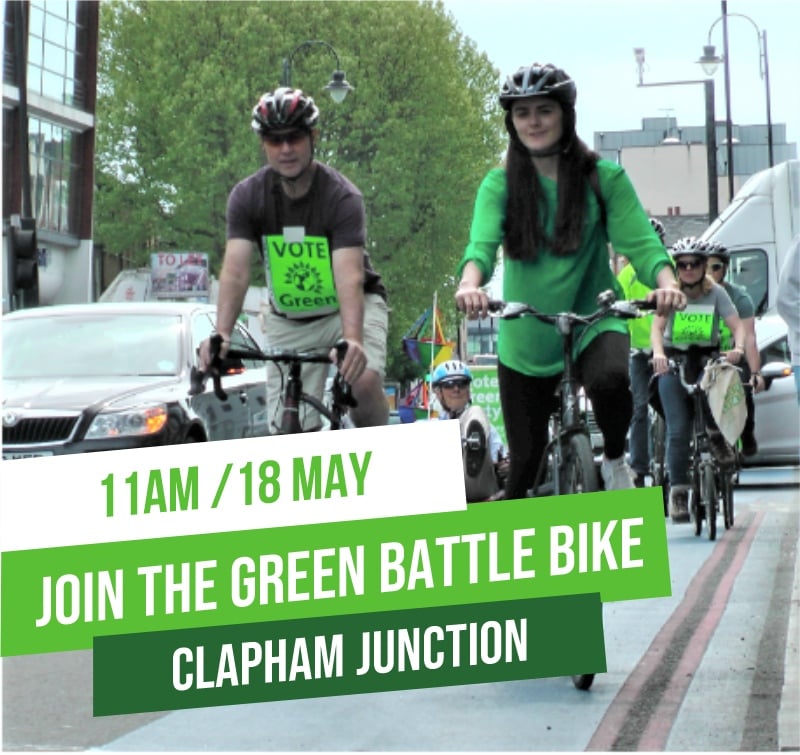 Fossil Fuel Divestment
We are calling on Wandsworth Council to divest the £137,000,000 from it's pension fund that it currently invests in the fossil fuel industry.
We want a clear 'declaration of principle' of the pension trustees to divest 100% of all fossil fuels holdings, direct and indirect, in accordance with a defined deadline.
Re-investment of the same funds into and low/zero-carbon and ethical alternatives to directly contribute to the reduction of greenhouse gas emissions and climate change.
Sign the petition here.
Waste & Recycling
As of July 2018, Wandsworth was the sixth worst borough in the UK for household waste and recycling.
Many households do recycle their waste, but the methods employed across the borough to effectively sort and recycle that waste are inadequate.
We want to see a dramatic improvement to Wandsworth's recycling rates and priority given to waste management in general.