Balham's The Exhibit housed a talk last week (February 11th) as part of our monthly meet up from the Green Party's Natalie Bennet, recently Baroness Bennet, who currently represents her party alongside Jenny Jones in the House of Lords.
Natalie spoke of the importance of Green MP representation in the antiquated political system, and highlighted the success of the Green Peers in the House of Lords on key environmental and social issues.
Natalie talked of the popularity of the Green Party as a first preference vote in the Mayoral elections which will be coming up in early May. As the Mayor and Assembly is elected using a fairer voting system, every vote counts for Green supporters across London.
Natalie's overriding message was one of hope. She spoke of the unpredictable political events in recent times and the opportunities for Greens as the progressive voice in politics. "Where Greens lead, others follow," she champions, recalling how people called madness on the 20mp/h speed limit recommendation the party campaigned for, and yet is now standard driving practice across London.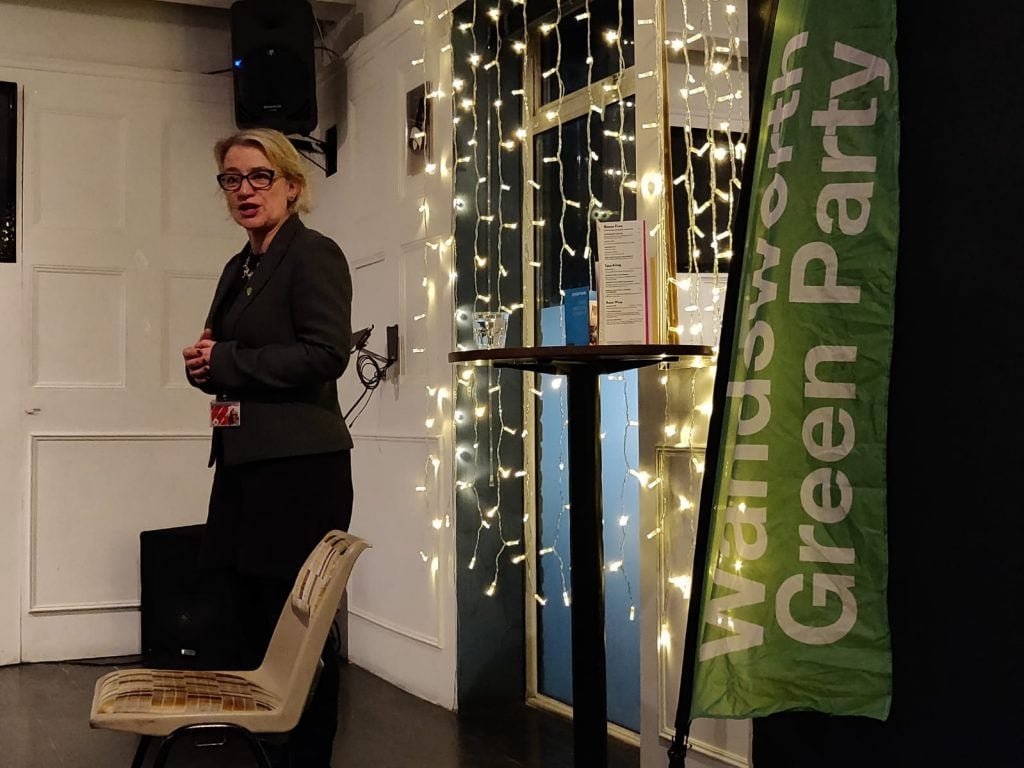 With increased number of food banks, homelessness around every corner and inescapable toxic air filling London, people are beginning to wake up to the importance of backing Green politics throughout the capital.
The coming months are a chance to get involved in campaigns and secure Green votes across Wandsworth!
Cecilia Wray.